Bloomberg's Awful Comment; What Can We Say For... →
de Rortybomb http://bit.ly/rflMlt
What happened at MF Global →
de Felix Salmon http://reut.rs/nYfp6F
Negative natural rates of interest and NGDP... →
de Worthwhile Canadian Initiative http://bit.ly/vET1uL
Le seigneur de l'euro →
de L'actu en patates http://bit.ly/q8HL60
the neoliberal corpse →
de potlatch http://bit.ly/o653r7
From the Armchair to the Computer →
de Economic Principals http://bit.ly/qmhzi5
Lower interest rates, higher savings? →
de China Financial Markets http://mpettis.com
Who are the 1%, and what do they do for a living? →
Look, a crazy anti-capitalist anarchist carrying a bizarre sign incompatible with the basic tenents of liberals: Or not. A lot of emphasis is on the "99%" versus the "1%" in these protests. But who are the 1% and what do they do for a living? Are they all Wilt Chamberlains and Oprahs and other people taking part in the dynamism of the new economy? Nope. It's same as it ever was — high-level...
IOR caps: a new instrument of monetary policy? →
As the MMT-ers emphasize, in aggregate bank lending is almost never reserve-constrained. Unless a central bank is willing to tolerate arbitrarily high interest rates, it must be willing supply reserves in response to increasing demand. However, to point out that the banking system is not reserve constrained does not imply that individual banks are not reserve constrained. Macro types tend to...
2 tags
What Obama Wants - Krugman →
Now, this might just be theater: Mr. Obama may be pulling an anti-Corleone, making Republicans an offer they can't accept. The reports say that the Obama plan also involves significant new revenues, a notion that remains anathema to the Republican base. So the goal may be to paint the G.O.P. into a corner, making Republicans look like intransigent extremists — which they are. But let's be...
2 tags
Once Greece goes… →
The Indignati are not stupid, and are well aware of two salient points. First, the 'bailouts', as they are always called, are no such thing. Taxpayer-funded capital injections into otherwise bankrupt banks were bailouts. The Greek 'bailouts' are loans, pure and simple. The money will have to be repaid, and repaid at ungenerous rates of interest: 5.2 per cent for Greece, 5.8 per cent for Ireland....
1 tag
Eurozone Brinksmanship: Ministers Walk Back Greek... →
One of the interesting features of the seemingly unending Eurozone crisis is that the half life of rescue measures is decreasing. The elephant in the room, which we will put aside to focus on the current state of play, is that everyone knows the Greek debts must be restructured. To have Greece pay out punitive rates on past debt will simply grind the economy into a deeper hole, worsening its...
1 tag
Why Fischer's IMF candidacy is a non-starter →
The important difference of opinion with respect to organizing war production shaped up between Lt. Gen. Brehon Somervell, commander of Army Services Forces, and Simon Kuznets and his former student-turned-boss,Robert Nathan, at the civilian War Production Board. Since 1924, the official plan if war broke out had been, first, put the military in charge of civilian production. But, as Lacey...
1 tag
Kept from All Thoughtful Men →
The important difference of opinion with respect to organizing war production shaped up between Lt. Gen. Brehon Somervell, commander of Army Services Forces, and Simon Kuznets and his former student-turned-boss,Robert Nathan, at the civilian War Production Board. Since 1924, the official plan if war broke out had been, first, put the military in charge of civilian production. But, as Lacey...
1 tag
The vanishing sovereignty of Greece →
In other words, Greece's economic sovereignty has already vanished. Unless Greece does what the Troika wants it to do to get its financial house in order, it will collapse and become Cuba by the Aegean. If the government does regain control of its finances, economic sovereignty and the national pride that goes with it will be restored. Or maybe not, because the euro zone debt crisis has handed...
1 tag
Debtor's prison →
Economic history is filled with bouts of financial euphoria followed by painful mornings after. When nations awake saddled with debts incurred to finance wars, episodes of failed speculation, or grand projects that haven't paid off, they have two choices. Either the creditor class prevails at the expense of everyone else, or governments find way to reduce the debt burden so athat the productive...
1 tag
A $4.2bn question for Sino-Forest Corporation →
Muddy Waters Research, a specialist in Chinese companies, on Thursday issued a blockbuster "strong sell" rating on Toronto-listed Sino-Forest Corporation, a self-described "commercial forest plantation operator in China". But this was no ordinary "sell" rating: Muddy Waters both initiated coverage on the forestry company, which listed in Canada via a reverse takeover in 1995, and accused it of...
1 tag
1 tag
Soft options are no longer viable options →
Has this been the first policy shift since the arrest of Dominique Strauss-Kahn? A lingering dispute between the International Monetary Fund and the European Union has come out in the open. It is about the EU's hesitance in supporting Greece all the way through next year. The IMF is saying to the EU: unless you agree to new loans for 2012, we are not going to risk our shareholders' funds and pay...
1 tag
A fascinating representation of economic... →
pareto: Beautiful representations by Hidalgo and Hausmann, explained by Tim Harford of Dear Economist fame.
1 tag
The eurozone after DSK →
Mr Strauss-Kahn turned out to be the right man in the right job at the right time. Initially, I had my doubts about the appointment of yet another Frenchman and a politician, at that, to run such a central international institution. I was wrong. Mr Strauss-Kahn proved to be a bold decision-maker, an effective politician and a competent economist. This combination is very rare. None of the...
1 tag
Dominique Strauss Kahn and the IMF →
Dominique Strauss-Kahn tried to shake up this institution. He brought in Olivier Blanchard from MIT, one of the world's most prominent macroeconomists, as the IMF's chief economist. He gave Blanchard a free rein, which he quickly used to harshly criticize the orthodoxy within the IMF. Last fall, the IMF published a study in its World Economic Outlook that showed that fiscal austerity in the...
2 tags
Dominique Strauss-Kahn: Lost Authority, Lost Order... →
From the rubble and fear of World War II, the West built a collective fantasy. We would be safe. This time, we would no longer need to rely on the kindness of princes or generals. Institutions would do their work instead. Organization Men could protect our economies, maintain a new currency, and keep the peace. If true, Dominique Strauss-Kahn's actions in a $3,000 Manhattan hotel suite are...
1 tag
The eurozone's journey to defaults - Martin Wolf →
In short, Greece is in a Catch 22: creditors know it lacks the credibility to borrow at rates of interest it can afford. It will remain dependent on ever greater quantities of official financing. However that creates an even deeper trap. Assume, for example, that half of Greek debt were to be held by senior creditors, such as the International Monetary Fund and the European stability mechanism,...
2 tags
Robert Reich: The Battle for the Soul of the GOP →
robertreich: The Tea Partiers don't care about the debt ceiling. To them, it's a giant bargaining chit to shrink government. Nor do they worry about credit markets. If the full faith and credit of the U.S. government is no longer honored, so much the better. You see, Tea Partiers hate government more than they hate the national debt. They refuse to reduce that debt with tax increases, even with...
2 tags
Geithner Blocked IMF Deal to Haircut Irish Debt →
On November 16th, European finance ministers urged [finance minister Brian] Lenihan to accept a bailout to stop the panic spreading to Spain and Portugal, but he refused, arguing that the Irish government was funded until the following summer. Although attacked by the Irish media for this seemingly delusional behaviour, Lenihan, for once, was doing precisely the right thing. Behind Lenihan's...
2 tags
Greece Considers Exit from Euro Zone →
The debt crisis in Greece has taken on a dramatic new twist. Sources with information about the government's actions have informed SPIEGEL ONLINE that Athens is considering withdrawing from the euro zone. The common currency area's finance ministers and representatives of the European Commission are holding a secret crisis meeting in Luxembourg on Friday night.
2 tags
Managing the eurozone's fragility - Martin Wolf →
If there were doubts about the UK government's liquidity, creditors would sell bonds in return for sterling deposits. They might then sell those sterling deposits for foreign currency. The pound would depreciate. But new holders of sterling deposits would need to buy sterling assets, probably including bonds. If the worst came to the worst, the Bank of England could tide the government over until...
1 tag
Keeping a big debt down: Carmen Reinhart on... →
The tight financial controls associated with post-Depression financial regulation and the introduction of the Bretton Woods system enabled a period of financial repression that persisted from the end of the war to around 1980. This period was characterised by low real interest rates (during this time they were quite often negative) persistently, modestly high inflation rates, and rapid reduction...
1 tag
Maybe History Ended After All: Reconsidering... →
And so it was naturally somewhat gratifying over the decade that followed to find myself nodding vigorously along with my old professor whenever he chose to publicize his stance on a topic. In 2004 he became the first of the card-carrying neocons to break ranks and oppose the Iraq War; in 2006 he published a comprehensive history and critique of the neoconservative movement; in 2009 he skewered...
2 tags
2 tags
"The time has come for Europe to recognize the need for a meaningful mid-course..."
– Mohamed El-Erian on Greece Five ways to correct the Greek debt crisis (via felixsalmon)
1 tag
What I learned in econ grad school →
I absolutely don't blame the professor for teaching what he taught. Our curriculum was considered to be the state of the art by everyone who mattered. Without a thorough understanding of DSGE models and the like, a macroeconomist is severely disadvantaged in today's academic job market; if he had spent that semester teaching us Kindleberger and Bagehot and Minsky, our professor might...
2 tags
Harper majoritaire : les milieux financiers... →
Les conservateurs majoritaires au Canada, c'est du bonbon pour les milieux financiers, les analystes et opérateurs de marché, pour tous ceux qui veulent « moins d'État et plus de marché ». Vu de Bay Street, de Wall Street, de la City de Londres, vu de partout où la langue maternelle, c'est l'argent, le Canada entre dans une nouvelle ère, celle des impôts bas, de...
2 tags
Two deficits, two austerities, and quantities... →
Undoubtedly, ending an era of persistent current account deficits will prove painful to consumers accustomed to cheap imports. However, that is not ultimately an incremental cost of leaving the Euro. After all, the purpose of staying and suffering austerity would be to pay down indebtedness, which is more costly than a shift to balance. Contrite borrowers have to pay interest on past debt and run...
2 tags
Ireland: Preservation of self is true measure of... →
But Nyberg does inadvertently reveal the ultimate genius of the elite – its ability to turn its own incompetence to its advantage. Thus, for example, the directors of the banks showed gross negligence in not bothering to document or record their discussions. This manifests the attitudes that made their supposed stewardship so disastrous. But it also protects them from subsequent scrutiny. The...
2 tags
Washington on the Rocks →
In one of history's lucky accidents, the juxtaposition of two extraordinary events has stripped the architecture of American global power bare for all to see. Last November, WikiLeaks splashed snippets from U.S. embassy cables, loaded with scurrilous comments about national leaders from Argentina to Zimbabwe, on the front pages of newspapers worldwide. Then just a few weeks later, the Middle East...
2 tags
The eurozone's quack solutions will be no cure →
A premature Greek default would change everything. As would the failure by the EU and Portugal to agree a rescue package in time; or an escalation in the EU's dispute with Ireland over corporate taxes; or a ratification failure of the ESM in the German, Finnish or Dutch parliaments; or a German veto for a top-up loan for Greece in 2012; or the refusal by the Greek parliament to accept the new...
1 tag
The Breakdown: Are Financial Institutions Holding... →
During the 2008 financial meltdown, we were told by politicians, economists, bankers and industry executives that further implosion of major financial institutions would wreak havoc on the larger economy. The banks were "too big to fail," we were told, and if the financial markets faltered, that would be bad for the rest of us. But since the financial gains of the past several years...
1 tag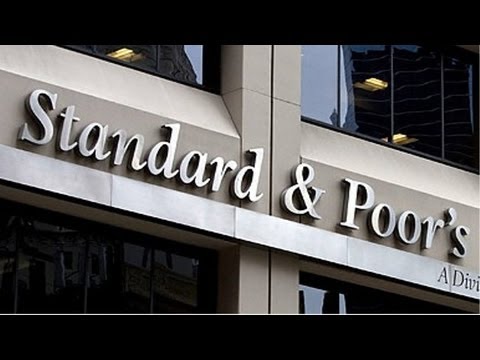 1 tag
Japan's Disaster and the Manufacturing Meltdown →
The effects of Japan's March earthquake and tsunami are being felt far beyond the shattered region around Sendai and Fukushima. As U.S. auto assembly lines grind to a halt for want of components that usually come from now-disabled factories in northeastern Japan, business strategists may be forced to rethink the way globalized companies do business. The result could well be a retreat from current...
2 tags
Expecting an early Greek default →
Greece is going to restructure its debts — and it's going to do so before mid-2013. That's the clear message sent by the latest Reuters poll of 55 economists from across Europe: 46 of them saw a restructuring in the next two years, with four saying it would happen in the next three months. This is a major development. The markets haven't believed Greece for a while — but now they don't believe...
1 tag
The year of business Pulitzers →
The Public Service award went to the LA Times for its investigation of corruption in the small municipality of Bell, California. The Investigative Reporting award went to Paige St John of the Sarasota Herald-Tribune for her great work covering Florida's murky property-insurance system. The National Reporting award went to Jesse Eisinger and Jake Bernstein of Propublica for their big story on the...
3 tags
Anti-Bailout Party Gains in Finland →
Finnish voters dealt a blow Sunday to Europe's plans to rescue Portugal and other debt-ridden economies, ousting the pro-bailout government and giving a major boost to a euroskeptic nationalist party. With all ballots counted, the biggest vote-winner was the conservative National Coalition Party, part of the outgoing center-right government and a strong advocate for European integration. ...
2 tags
John Stuart Mill fustigerait la «nouvelle» droite... →
Déjà en 1848, John Stuart Mill, dans Principles of Political Economy, était engagé dans une argumentation contre l'incohérence d'une droite qui utilisait la même base rhétorique qu'aujourd'hui (c'est-à-dire le «trop d'État»). Mill, pourtant reconnu par plusieurs — dont le néoclassique Frederick Von Hayek — comme étant le plus grand philosophe du libéralisme...
1 tag
1 tag
9 Things The Rich Don't Want You To Know About... →
Gretchen Carlson, the Fox News host, said last year "47 percent of Americans don't pay any taxes." John McCain and Sarah Palin both said similar things during the 2008 campaign about the bottom half of Americans. Ari Fleischer, the former Bush White House spokesman, once said "50 percent of the country gets benefits without paying for them." Actually, they pay lots of taxes—just not lots of...
1 tag
The radical right and the US state - Martin Wolf →
The Ryan plan is a "reductio ad absurdum" – a disproof by taking a proposition to a logical conclusion. It would turn the government into a miserly provider of pensions and health insurance. These functions would absorb three-quarters of non-interest spending by 2050. Other functions, including even defence, would collapse. This is most unlikely to happen. Indeed, even if the government were...
1 tag
The Real Housewives of Wall Street - Taibbi →
Most Americans know about that budget. What they don't know is that there is another budget of roughly equal heft, traditionally maintained in complete secrecy. After the financial crash of 2008, it grew to monstrous dimensions, as the government attempted to unfreeze the credit markets by handing out trillions to banks and hedge funds. And thanks to a whole galaxy of obscure, acronym-laden...